GIVING TO CHARITY AND COMMUNITY
Over the last few years, Marilyn has donated over $90,000 and 1,000 hours to charitable organizations and individuals. Additionally, she has performed over $500,000 in pro-bono work for people who couldn't afford her but really needed her. She regularly volunteers with Nevada Legal Services, at Lawyer in the Library, NYEP, and Step 2. Additionally, she regularly donates her time publicly speaking to local schools, groups, and businesses about leadership, community involvement, the importance of fathers, gender empowerment, and family law. She also provides free legal advice through a column for the RGJ, "Ask Marilyn", and several social media sites.
To ensure a steady flow of charity source money, Marilyn charges $350 for Initial Consultations with $100 of it being transferred directly to a local charity, community service, deserving individual, or family. This creates charity awareness and improves charity fundraising.
Marilyn carefully chose her career because of her passion for families, children, and relationships; and although she specializes in family law and men's rights, she has deep compassion for women and children in need. This mother of three, practicing attorney and owner of the local Men's Rights and Family Law firm, Attorney Marilyn D. York, Inc. (which employs 10 people), has also been deeply dedicated to many community causes.
Most of Marilyn's giving goes to the Nevada Youth Empowerment Project (NYEP), after getting involved with the organization in 2010. NYEP, under Monica DuPea's guidance, offers homeless young women (18-24) in the Reno area a chance to reroute their lives through a structured program that provides housing and basic needs, life skills training, opportunities to practice new life skills, and the support and love of a family. Marilyn is the president of the Board of Directors. Finding NYEP was the perfect outlet to channel her compassion and energy toward helping female youth overcome poverty and transition into self-sufficiency. If you would like to find out more about NYEP or offer help because it is 100% community funded, please click http://nyep.org
"Monica DuPea is a selfless leader in providing opportinities for otherwise homeless girls. Please help her help more girls go from homeless to success stories. Donate now."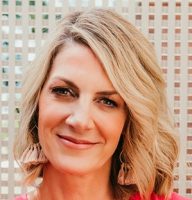 Throughout the years, as NYEP's Board Chair, Marilyn has empowered the agency leadership with the grit and Mama Bear support necessary to create and advise on innovative housing documents and the hard work involved with housing local, homeless young women, and realizing the continuum of housing needed for their long term success. In 2018, Marilyn supported Monica DuPea as she formed a second charity, Truckee Meadows Housing Solutions (TMHS), to build and increase low-income housing for youth, seniors, and our working poor to ensure NYEP program graduates had the next step of housing affordability available to them upon completing their program at NYEP. Marilyn created and executed NYEP's first annual Fall Harvest Festival. This is a fun yearly event used to raise awareness about NYEP/TMHS and who it serves, as well as provide a fun family day for the community. With Marilyn's help, the agencies have raised over Two Million Dollars ($2,000,000) and helped over 140 young women in our community move from poverty to potential.
Charities that Marilyn regularly gives to, supports, and admires include:
Nevada Youth Empowerment Project (NYEP) – http://nyep.org
Truckee Meadows Housing Solutions (TMHS) – https:// truckeemeadowshousingsolutions .org/
Lexie's Gift – https://www.lexiesgift.com/ A local clothing donation charity that provides beautiful clothing and accessories to underprivileged young adults for prom, special events, and everyday life. Recently, Lexie's Gift partnered with NYEP to make an in house clothing closet, and we are overjoyed.
Good Shepherd Clothing Closet – http://www.gsccreno.org/ Marilyn collects clothing at her office for this wonderful local charity that provides clothing to low and no-income people in need.
Nevada Humane Society – https://nevadahumanesociety. org/ Marilyn recues dogs as well as people.
Res-que – https://res-que.rescuegroups. org/ Marilyn's rescue dog, Eeyore, came from this unique and special dog rescue.
Solace Tree – http://www.solacetree.org/ A critical local charity helping children deal with the catastrophic loss of a loved one. This charity is very near and dear to Marilyn's heart as her former spouse passed away in 2014, leaving their son behind and the Solace Tree was crucial in helping her child grieve.
All of Marilyn's contributions, collectively, lead to a richer and more vibrant community. The people who directly benefit from her donations have an improvement in their quality of life, and to their communities as well. It's rare to find professionals who are consistently giving their expertise, time, and money to achieve deep community impact like Marilyn York does.