HIGH NET WORTH OR OTHER COMPLICATED DIVORCES
High net worth divorces typically involves combined complex assets valued at more than one-million dollars. Such net worth's usually includes some complicated investments. During a divorce, this leads to challenging evaluations for splitting assets fairly. Other common issues that exist in a high net worth divorce include protecting credit ratings, tax liability, income reporting, marital waste, re-employment of a stay at home spouse, co-mingling of separate and community property assets, identifying and preserving separate property, estate and inheritance issues, spousal support, child support and property damage. Often a "Forensic Accountant" is worth bringing in as a consultant to evaluate such things as:
1.  Valuation of Businesses
2.  Retirement Accounts
3.  Investment Accounts
4.  Real and/or Personal Property owned jointly or separately
5.  High and/or Complex Debt
6.  Commingled Accounts
Other "Complicated Cases" we take are typically expensive, time consuming and nerve racking for the Clients, for example:
1.  Custody fights over children
2.  TPO's (Temporary Protective Orders)
3.  Child/Spousal Support
4.  Visitation issues
5.  Combative or vengeful parties
6.  You fired a difficult lawyer and are looking for a good one
7.  You have a difficult opposing lawyer.
"We are very experienced with High Net Worth Cases and other complicated divorces."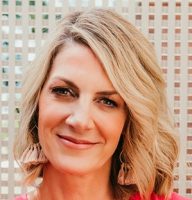 Marilyn York and her adept legal team regularly handle high net worth divorces. Our seasoned and award-winning legal team work with some of the most well-respected financial experts and evaluators in Northern Nevada to accurately value your property, effectively protect your assets, and most of all to evaluate and fairly treat your children as they proceed through the difficult world of their divorcing parents. Because we represent men in our exclusive family law practice, we are uniquely qualified to represent men in high net worth divorces. Representing men has allowed us to hone our skills and knowledge to the special and specific challenges men with high assets face. These include exorbitant support demands, wives who refuse to go back to work, spouses with spending problems, tax issues, complicated custody schedules for fathers with demanding jobs, and the need for privacy and discretion.
Get unrivaled legal representation from our incredible men's rights divorce attorneys. Marilyn York and her team provide solid strategic advice and expert representation in all aspects of your divorce. Consult with the Best Team for guidance, advice, and unparalleled legal representation.