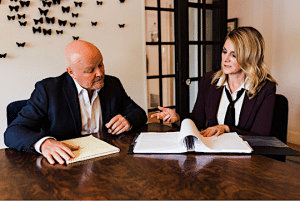 Initial Consultations $350 or $100*
ASSOCIATE LAWYERS' RATES ARE FROM $390 to $425/HOUR**
MARILYN'S RATE IS $475/HOUR**
OUR INITIAL RETAINERS USUALLY START AT $6,000***
Our initial consultations are relatively inexpensive, will remove many of your fears of the unknown, and should be your first step. Getting advice elsewhere such as friends, neighbors, family and especially your ex spouse-to-be is not a good idea.  Getting advice from lawyers who are not highly experienced in family law is also not a good idea.
*$100 of your Initial $350 Consultation fee is transferred directly to a local charity, community service, deserving individual or family. The other $250 is credited toward your initial retainer if you hire us the same day.
"Hire us and relax a little; you will be in good hands."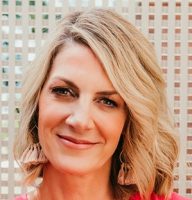 **Hourly rates are not a good criterion for selecting an attorney. However, our hourly rates are more than competitive in the area, especially when comparing to other Certified Family Law Specialists and their associates who practice family law exclusively. We are convinced that our experience, efficiency, honesty, and dedication allow us to consistently charge our clients less for their case than the opposing attorney charges our clients' exes for the same amount of work. Because we bill less than 85% of the hours that we work furthering cases, our honesty and dedication are proven.
***Our initial retainers generally range from $3,000 to $6,000. Initial retainers can be higher for clients with cases outside of Washoe County, clients with complicated cases, or clients with a bad credit report. 
Please know that it sometimes costs our clients $20,000 or more for complicated cases with a lot of assets or a Child Custody battle. It also sometimes costs our clients $2,500 or less for an Uncontested Divorce.
County Courts in Which We Serve
ALTHOUGH OUR PRIMARY NICHE IS WASHOE COUNTY CASES,
WE ALSO TAKE SOME CLOSE-BY COUNTY HIGH NET WORTH
OR OTHER COMPLICATED CASES
Our clients can live anywhere while most live in the cities below:
Washoe County: Reno, Sparks, Incline Village, etc.
Carson City County: Carson City
Churchill County: Fallon, etc.
Douglas County: Minden, Gardnerville, etc.
Humboldt County: Winnemucca
Lyon County: Fernley, Yerington, etc.
Pershing County: Lovelock
Case venue is dictated by where the case is filed. Most often the case is filed in the county where one party lives and/or where the children live.
Our primary niche is Washoe County cases since we are located in Reno. We serve such cases very efficiently and it does not matter where our clients live.
The above listed close-by counties have few lawyers that practice family law and none that we know of that practice family law exclusively as we do. Therefore we feel compelled to offer our expertise and family law experience in these counties for big cases. Because of the extra travel time and expense required of clients and of our attorneys for court appearances, we only take High Net Worth Cases or complicated cases there.
"High Net Worth Cases" are cases, for this purpose, where the combined net worth of both parties exceeds $200,000.