When you demand efficient
results-driven representation,
WE ARE YOUR TEAM

Getting Shared Child Custody
Isn't as hard as you think, and
WE WILL ENSURE IT

Distraught by divorce?
Let us alleviate your stress.
WE CAN HELP

Overwhelmed by financials?
We'll put it in a spreadsheet for you.
DATA MATTERS

- - Choosing the Right Family Law Attorney is Easy - -
Reno Attorneys Practice
Some Family Law
Certified as Family Law Specialists
Practice Family Law
Exclusively
Only Team Marilyn
Specializes in Men's Rights
The Men's Rights Divorce and Family Law Firm
"The security of your family should not be threatened. There is no legal team better equipped to protect men, their children, and their finances in divorce."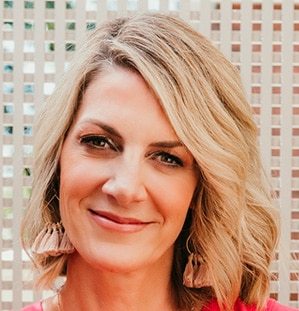 Certified Family Law Specialist.
Nevada's Only Men's Rights Family Law Firm
The largest exclusive family law firm in the Reno area. Marilyn York is a Certified Family Law Specialist and an award winning Family Law Attorney, who together with her incredible team, focuses on representing men while exclusively practicing family law.
There is no other firm in Nevada that focuses their family law practice on representing men! Marilyn York has been voted as the top divorce and family lawyer in Reno through multiple platforms. But Marilyn is no exception to her team. All of our attorneys have brilliant minds, the highest morals and ethics and deep compassion for our clients and their children.
At our firm, we truly care as one large team. What  that means for you is that you will not just have a brilliant attorney-paralegal team, but one with other in-house family law attorneys to brainstorm with on your case while fighting to preserve your assets, protect your children and ensure that their best interests are championed, and to support, guide and direct you throughout the extremely challenging process of litigation.
We are not here to further our needs or agendas, nor will we ever handle your case in a way that maximizes our financial gain. We always try to settle every case we take, so long as that settlement is either in our client and his children's best interests or what our client desires once he is fully informed of all of his options.
Of course we make more money if we take every case to court, however, we settle more than 90% of our cases as that is most often what is best for our clients and their children. Settlement does not mean giving up crucial outcomes, however, and it doesn't often happen in the early phases of the contested court case.
We will only settle cases in ways that are truly beneficial to our client, after we have full disclosure to consider and help our client weigh all of the options. That is why we are successful and what we consider "success". No one truly "wins" in divorce or other family law litigation. While sometimes necessary, litigation is extremely costly: financially and psychologically. Regardless, when litigation is necessary to ensure our client's best interests are served, we are litigators and absolutely prepared, skilled and fierce in that
endeavor. Trials are nothing short of war and we are warriors. Hiring a family lawyer at our Reno firm means you have hired all of our lawyers because we have regular meetings at which we discuss any of our difficult cases or challenging issues and together come up with the best strategy to resolve your case.
Marilyn York has practiced family law exclusively since 2001 upon opening her men's and fathers' rights divorce and family law firm and has specialized in helping men since its inception! Marilyn personally oversees the firm policies and protocols as well as her own caseload and the cases she works with the other lawyers and the paralegals in the firm.
She consistently works with all firm paralegals as well. She regularly collaborates with all staff at the firm to ensure everyone follows the highest standards of quality and service when it comes to divorce and family law. What she finds is that she learns as much or more from the other members of the team as they likely do from her.
Marilyn D. York
Certified Family Law Specialist, Nevada.
Licensed and in good standing in California and Nevada Bars.
Voted one of RGJ's Top 20 under 40 Winners.
Voted Super Lawyer and Rising Star in the Mountain States by Super Lawyer Magazine.
Voted Top Lawyer in Reno News and Review multiple years.
Featured as an expert on National Film, Divorce, Inc.
Featured as a Web Redemption on Tosh.O.
Regular Columnist for RGJ answering divorce legal questions in "Ask Marilyn".
Marilyn York says, "Before You Make Another Wrong Move, Call Me. We Settle Most Cases."
We exclusively practice family law and are focused on men's rights.
Divorce and Post-Divorce Issues
Child Custody and Visitation
Child Support
Spousal Support
Asset and Debt Division
Paternity and Children Born Out of Wedlock
Restraining Orders
Guardianships of Children
Grandparents Rights
Termination of Parental Rights
Appeals and Objections to Lower Court Rulings
Legal Separation
I cannot show you enough appreciation for what all of your hard work has gotten me and Ella. Time alone with my daughter is what I have received and it is an irreplaceable feeling thanks to you! And to all of the staff, thank you all sooooo much!
Marilyn works hard to get her clients fair and equal treatment. When my husband was trying to win custody of his daughter, her staff was amazing and always on top of things. They patiently listened to concerns, calmed his (our) fears, and WON.
You inspired me to be a better person and father when I was in turmoil. You are a true beacon of light.
Just wanted to tell you how much I appreciate all your hard work on my case. I can't tell you how much better I'm sleeping now that it's over! You guys are awesome!
- - Extraordinary Divorce Numbers - -
"Unfounded" TPO's
Defeated
Businesses Awarded
To Our Clients
Client Dads Secured Joint
Or Primary Custody
Call Us Now (775) 324-7979